Over 40 years of experience
Established in 1980, QL Aviation Services is a Transport Canada approved Aircraft Maintenance Organization. Located at the Lethbridge Airport in southern Alberta, QL Aviation provides general maintenance for a large number of private operators and a great local flight school named Excel Flight Training. In addition to the general maintenance QL Aviation does Aircraft Salvage, Recovery and Structural Repairs.  In order to perform these Sheet Metal Structural Repairs this company holds a special Transport Canada Rating. 
Aircraft Pre-purchase Inspections and Importing is also a big part of QL's business.
In addition to quality maintenance, QL Aviation also provides aircraft sales. Geoff Price, Owner and Director of Maintenance for QL Aviation, possesses a wealth of knowledge in the aircraft sales market, as a result of his long time commitment to aviation as a high time airline transport pilot, aircraft owner and maintenance engineer.
The staff at QL Aviation pride themselves on their professional work ethic. They strive to meet and exceed customer expectations every day. Not only do QL's Engineers possess a great deal of experience on a wide variety of aircraft, they always look forward to improving the quality of their service.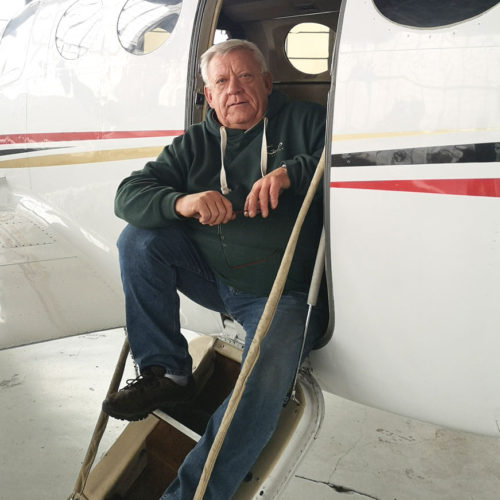 Geoff Owner and Director of Maintenance / Commercial Pilot After 40 years in aviation as a transport category pilot and maintenance engineer, Geoff is the guy you want to turn…